History was made on June 26 when the U.S. Supreme Court passed a ruling that declared marriage equality for all, in all 50 states. Shortly after the news broke, I received an email from Cassandra Zetta, a Cincinnati-based photographer who specializes in same-sex weddings.
"After marrying my wife in 2012, I recognized a need in the photography industry for understanding the lives and experiences of the LGBTQ+ community," she wrote. "I have spent nearly the past two years devoting my heart and soul to providing a safe place for these couples to love openly, and without worry."
Such was the case with the union of couple Lacey and Tiffany, who invited Zetta to stay with them and their closest friends and family in their mountain lodge in Silverthorne, Colorado, for a romantic, bohemian-style weekend wedding in early June.
"With the fog rolling in over the mountains, the smell of breakfast and the crisp air hitting our skin, we calmed our spirits and opened our hearts through yoga," Zetta describes the day on her blog. "It was the perfect beginning to such a magical day."
"The afternoon was filled with preparations, including bouquet creating, cake baking and decorating. Hair, makeup, and getting into the lovely, handmade-by-Lacey-herself wedding gowns, followed," Zetta says. "As Lacey handmade both her and Tiffany's dresses, an incredible amount of love, care and energy was infused into two of the most important aspects of their celebration. I've always been an admirer of originality, and these dresses are certainly unique."
Zetta says, as with many wedding days, the prep portion of the day lasted longer than expected. "It was a struggle to adhere to the previously set timeline. However, because the elopement was intimate with just 11 guests, we resolved this challenge by delaying the ceremony 30 minutes to accommodate them."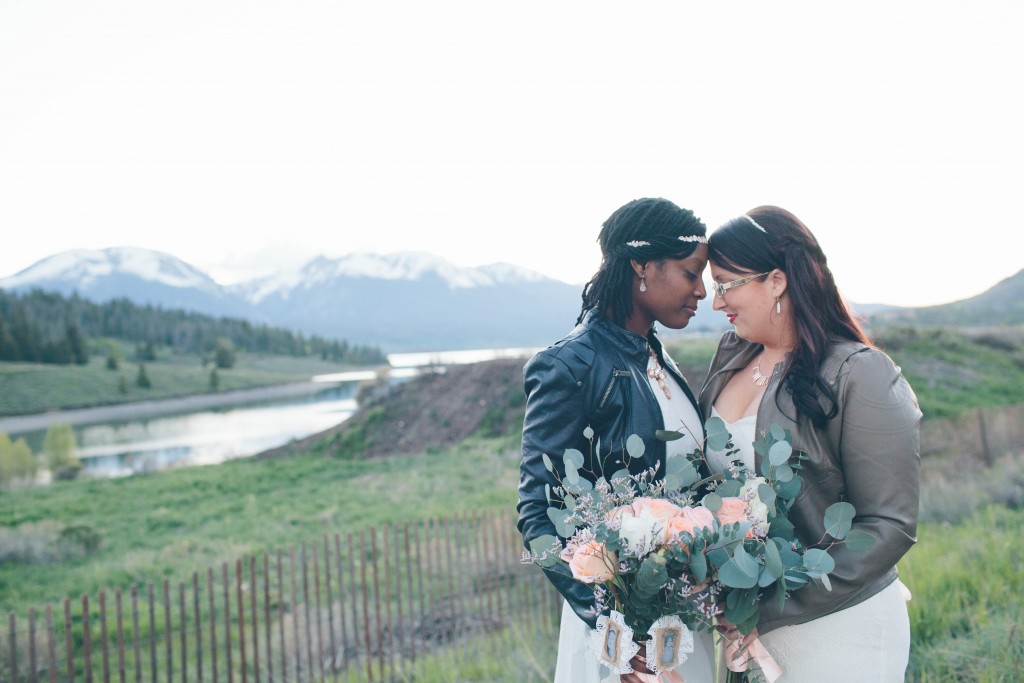 "I just love this image of Lacey kissing Tiffany's shoulder as they look out on the mountains," Zetta adds. "It feels very intimate and soft. I also love the shot of Tiffany's arms wrapped around Lacey, giving her the biggest hug, as they're both smiling. The love and emotion radiating from this image make the day even more special."
In Cassandra Zetta's Gear Bag
Camera: Canon 5D Mark II
Lenses: 35mm f/1.4 L, 50mm f/1.4, 85mm f/1.8
Check out more RF Weddings of the Week, and email Jacquie Tobin or Libby Peterson with submissions.